WEB DEVELOPMENT
STUDENT ACCOUNT
One access point for all your student needs
The online platform, which we have built, integrates all the crucial aspects of student life from enrolment and course selection to finance and communication with the student community.
The platform is accessible through a browser and through a mobile app. By integrating everything in one platform we have simplified access and saved time for students, who now only need to remember one login and password.
Main functionality:
Account

Enrolment

Finance

Courses

Timetable

Mail

Chat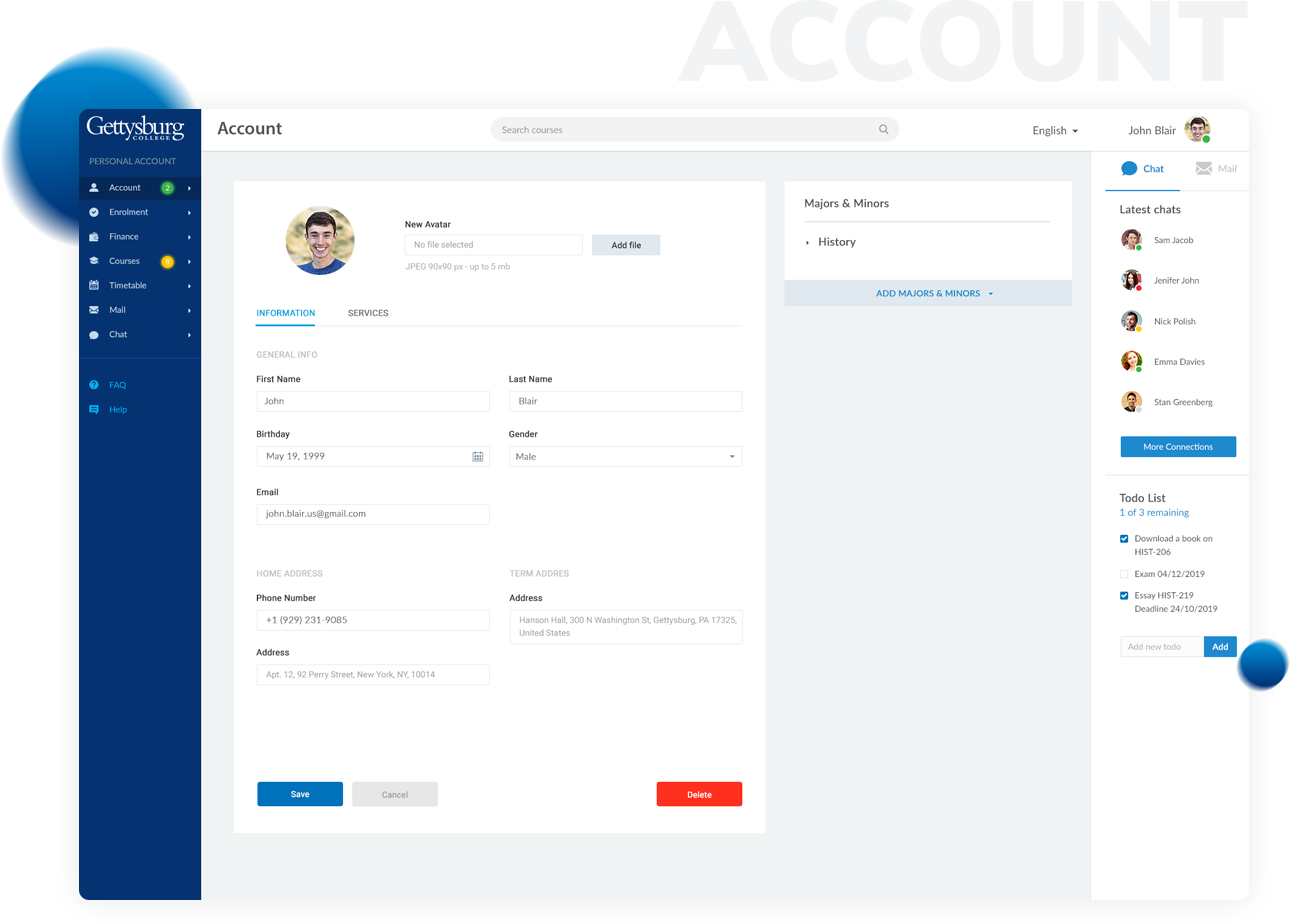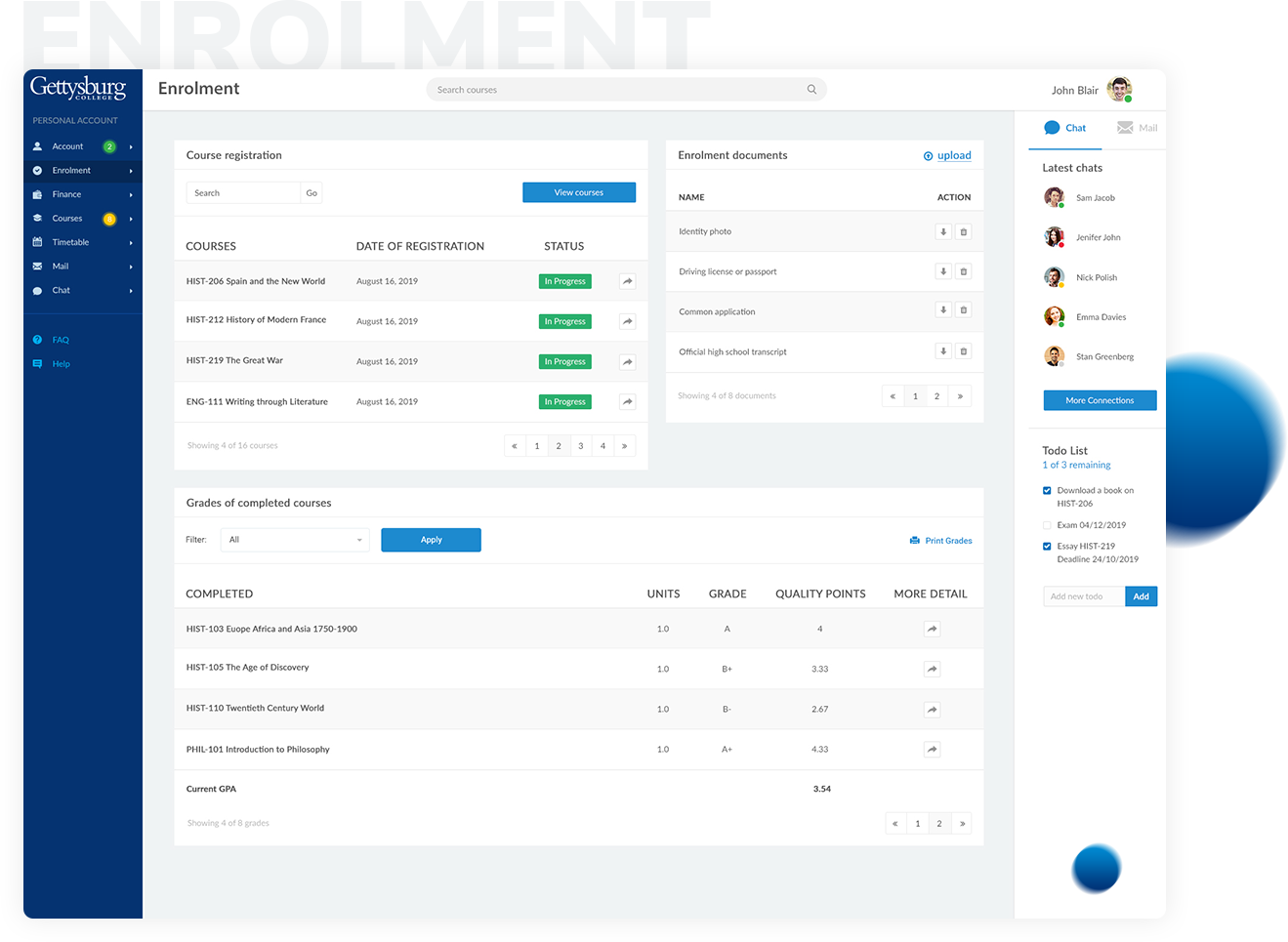 The platform guides students through the enrolment and course selection processes at the outset and, as the students progress through their studies, suggests courses that students can take to reach a desired major or minor.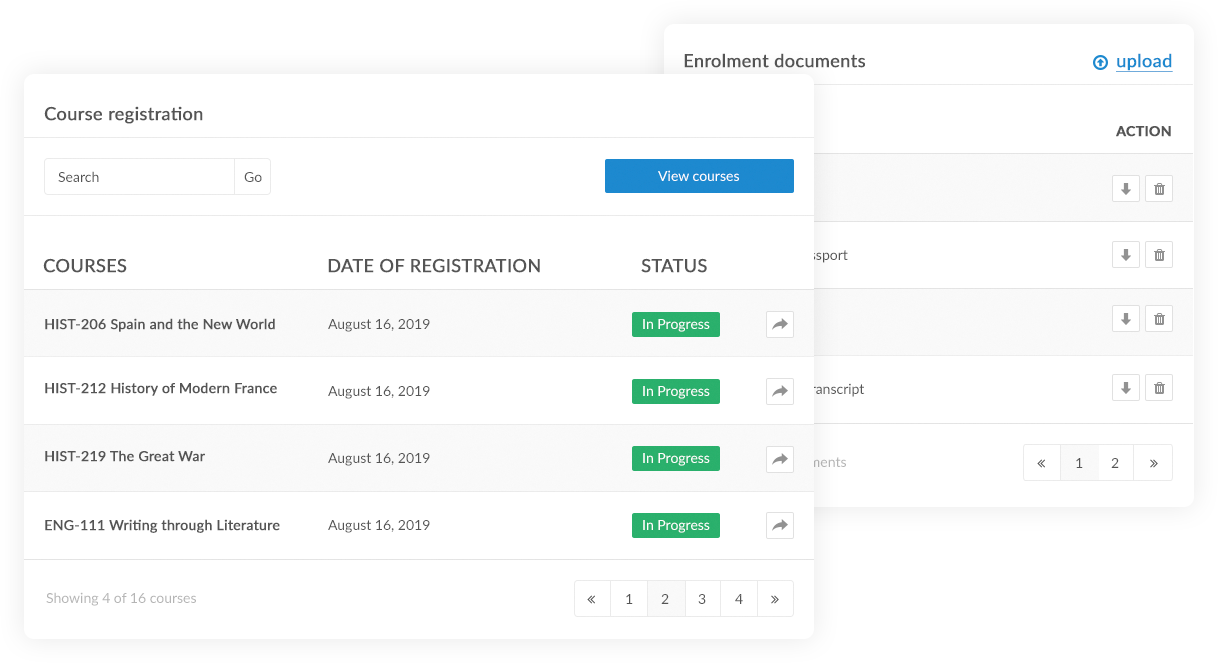 Finance
With finances playing such an important role in university education, through the platform, students can monitor any fees due for payment and make payments using their bank accounts, credit cards or PayPal.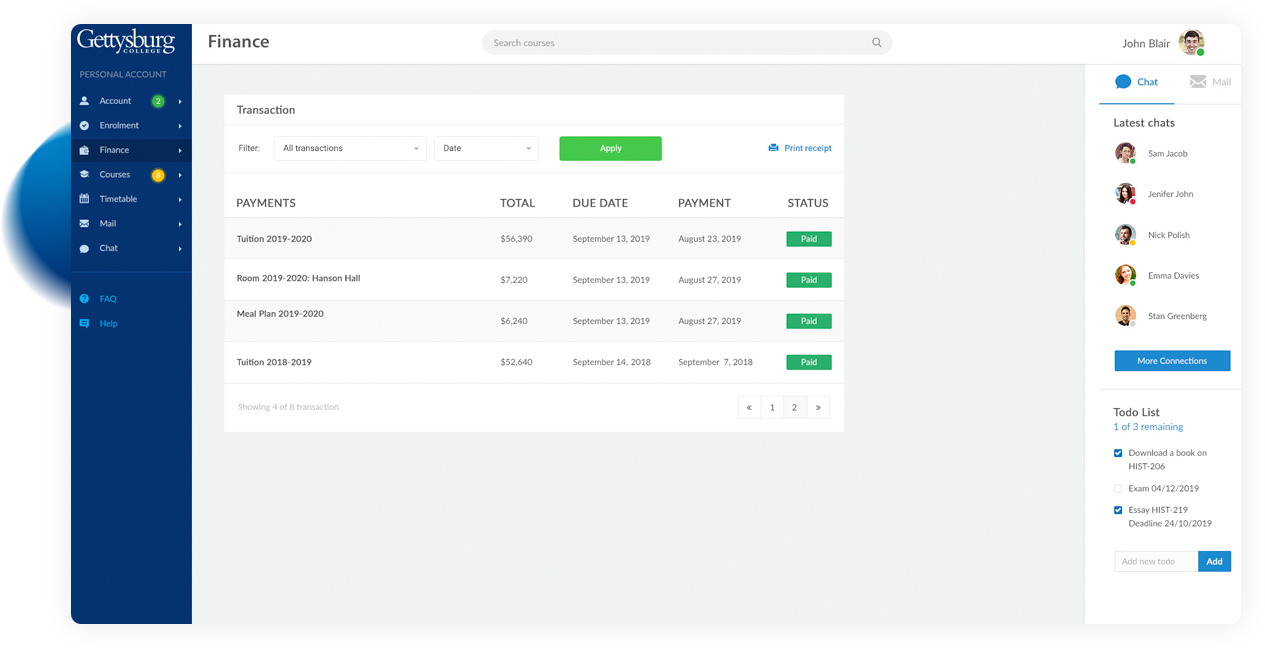 Course
We simplified the course selection process and introduced an algorthm, which bars students from selecting courses for which they have not completed the prerequisite courses.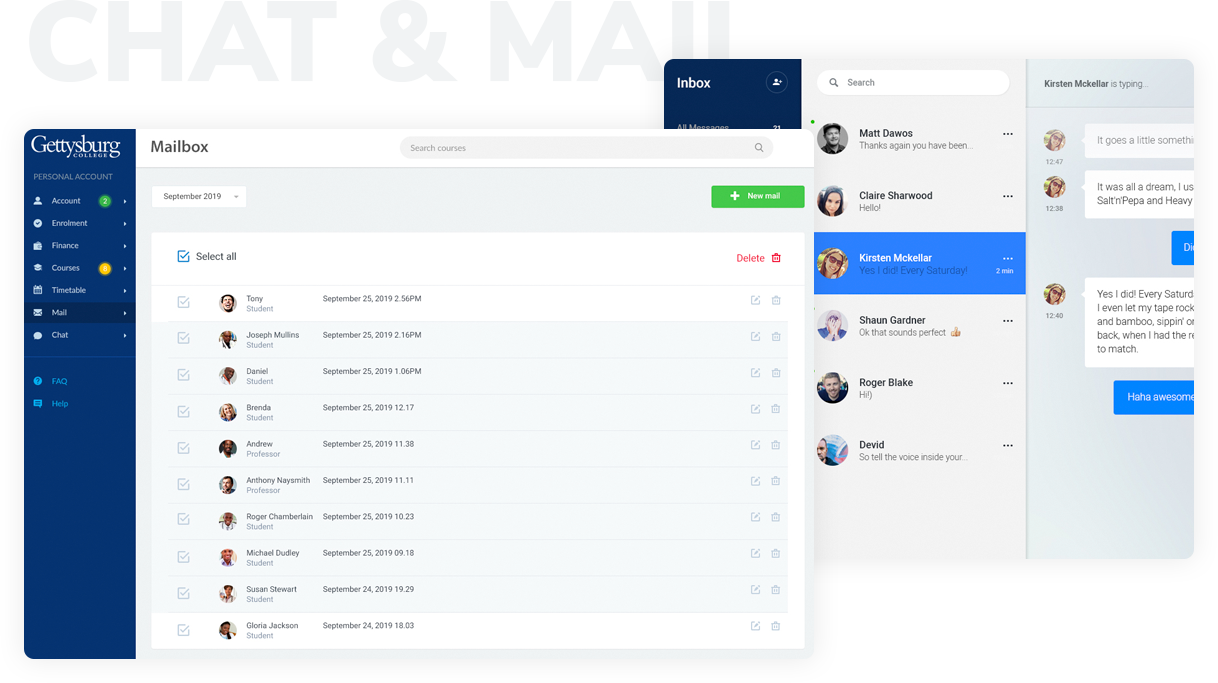 What technologies did we use?
Python
MySQL
ReactJS
Redux
TypeScript
WebSockets
Google Cloud
Next projects